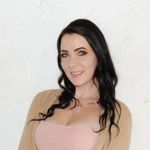 Cameron-Leigh Henning
Expertise
Health, Wellness, Alternative Health and Wellness, Mental Health, Psychology
Experience
Cameron researches and writes on a wide range of subjects, with focus on holistic and alternative health and wellness. She opens her mind to the possibility of alternative therapies and is a keen practitioner of Reiki, yoga, and meditation. Cameron acknowledges that a lot remains a mystery regarding what may heal us. She has seen positive results from alternative therapies through her own health practices, while simultaneously remaining a critical thinker. She is committed to shining a light on the most well-researched, evidence-based solutions for our readers.
Quote From Cameron-Leigh Henning
"Magic is believing in yourself, if you can do that, you can make anything happen." – Johann Wolfgang von Goethe
About Mayu's Editorial Process
Mayu's dedicated team is passionate about all things related to water and more specifically, structured water. We are committed to delivering valuable insights, information, and in-depth knowledge on the topic of water and its various forms. Our mission is to inform and empower individuals with accurate and up-to-date information to help them make informed decisions related to water and structured water. We carefully curate our content from reliable sources within the industry, always providing proper attribution when citing external information. Each piece of content undergoes rigorous review and editing to ensure it meets our standards of excellence in the world of water. Explore our Editorial Policy to delve deeper into our principles and procedures for providing valuable information about water and structured water.
Latest from Cameron-Leigh Henning